Mission and Vision
Mission: The CCN-RCC will establish and guide a coordinated national research and knowledge translation agenda that will have significant public health impact in reducing the risk of concussions and their consequences.
Vision: To solve the health, social, and economic dimensions of the global concussion challenge for all Canadians and the world.
Key Goals
To develop a national concussion research agenda that reflects the priorities of patients and stakeholders and the unique strengths of Canadian researchers and knowledge translators.

To promote innovative and collaborative research to improve the prevention, diagnosis, prediction of recovery and treatment response, and management of concussion.

To build collaboration and increase impact through continuous engagement with patients and knowledge users, integrated knowledge translation, and development of highly qualified personnel.
---
Our Team
Executive Committee
The Executive Committee is responsible for guiding the network and monitoring its progress toward its strategic goals. The Committee brings together expertise from across Canada in leadership, research, clinical care, prevention, knowledge translation and public policy.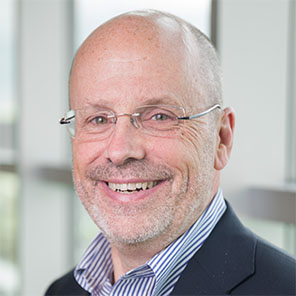 Keith Owen Yeates, PhD, RPsych, ABPP-CN, FCAHS, FRSC, is the Ronald and Irene Ward Chair in Pediatric Brain Injury, Professor of Psychology, and Adjunct Professor of Pediatrics and Clinical Neurosciences at the University of Calgary. He is co-lead of the University's Integrated Concussion Research Program. He has a 30-year track record of funded research focusing on the outcomes of childhood traumatic brain injury and concussion. A bibliometric analysis published in 2018 indicated he had authored more of the top-100 cited papers in pediatric TBI than any other researcher. Dr. Yeates was co-lead author of the report of the Centers for Disease Control (CDC) Expert Panel on Acute Diagnosis and Management of Mild Traumatic Brain Injury among Children and Adolescents, an invited expert panel member at the 6th International Consensus Conference on Concussion in Sport in Amsterdam, and an invited member of the expert consensus group for the American Congress of Rehabilitation Medicine (ACRM) Diagnostic Criteria for Mild Traumatic Brain Injury. He was previously Associate Editor of the Journal of the International Neuropsychological Society and is currently the Editor-in-Chief of Neuropsychology. Dr. Yeates has served as President of the Society of Clinical Neuropsychology (Division 40 of the American Psychological Association) and of the International Neuropsychological Society. He is a Fellow of the American Psychological Association, Canadian Academy of Health Sciences, and the Royal Society of Canada. He has been ranked as one of the top 10 most influential neuropsychologists in North America over the past 50 years.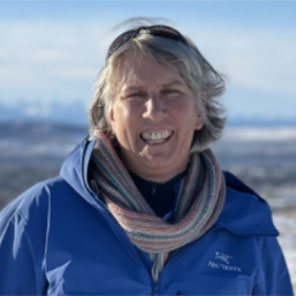 Carolyn Emery is a physiotherapist and epidemiologist. She completed her PhD (2004) in Epidemiology (Public Health Sciences, Faculty of Medicine), University of Alberta. Her BScPT is from Queen's University (1988) and MSc (Epidemiology) from the University of Calgary. Carolyn is a Professor in the Faculty of Kinesiology and Pediatrics and Community Health Sciences, Cumming School of Medicine at the University of Calgary. Carolyn is the Chair of the Sport Injury Prevention Research Centre (1 of 11 International Olympic Committee Research Centres for Prevention of Injury and Protection of Athlete Health). She is a Canada Research Chair (Tier 1 Concussion) and Fellow of the Canadian Academy of Health Sciences. Carolyn's research program focuses on injury and concussion prevention in youth sport and pediatric rehabilitation; aimed to reduce the public health burden of injuries and specifically concussions and their long-term consequences. Carolyn holds a CIHR Foundation grant (SHRed injuries – Surveillance in High Schools to Prevent Injuries and their Consequences in Youth Sport). She leads a pan-Canadian research team (National Football League Scientific Advisory Board) "SHRed Concussions" aimed to reduce the burden of concussions and their consequences in youth sport.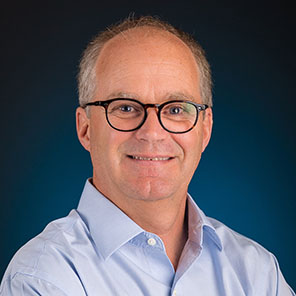 Pierre Frémont is a professor in the Department of Rehabilitation from the Faculty of Medicine at Université Laval since 1994. He is a past-president of the Canadian Academy of Sport and Exercise Medicine and has represented the organization at the Canadian Concussion Collaborative since 2012. Since 2014, he has been involved as a medical expert on concussion on several Canadian national and provincial (Quebec) initiatives to develop and implement concussion-related recommendations and policies in education, sport and leisure environments. As a clinician and researcher, he has developed a broad expertise on implementation issues for the prevention, detection and management of concussions in environments ranging from youth development sports to international competition. He developed the first use of a Massive Open Online Course (MOOC) as a knowledge transfer strategy for concussion in French language at Université Laval in 2016 and, through a collaboration with colleagues from the University of Calgary, contributed to the first English language MOOC on concussion in 2019.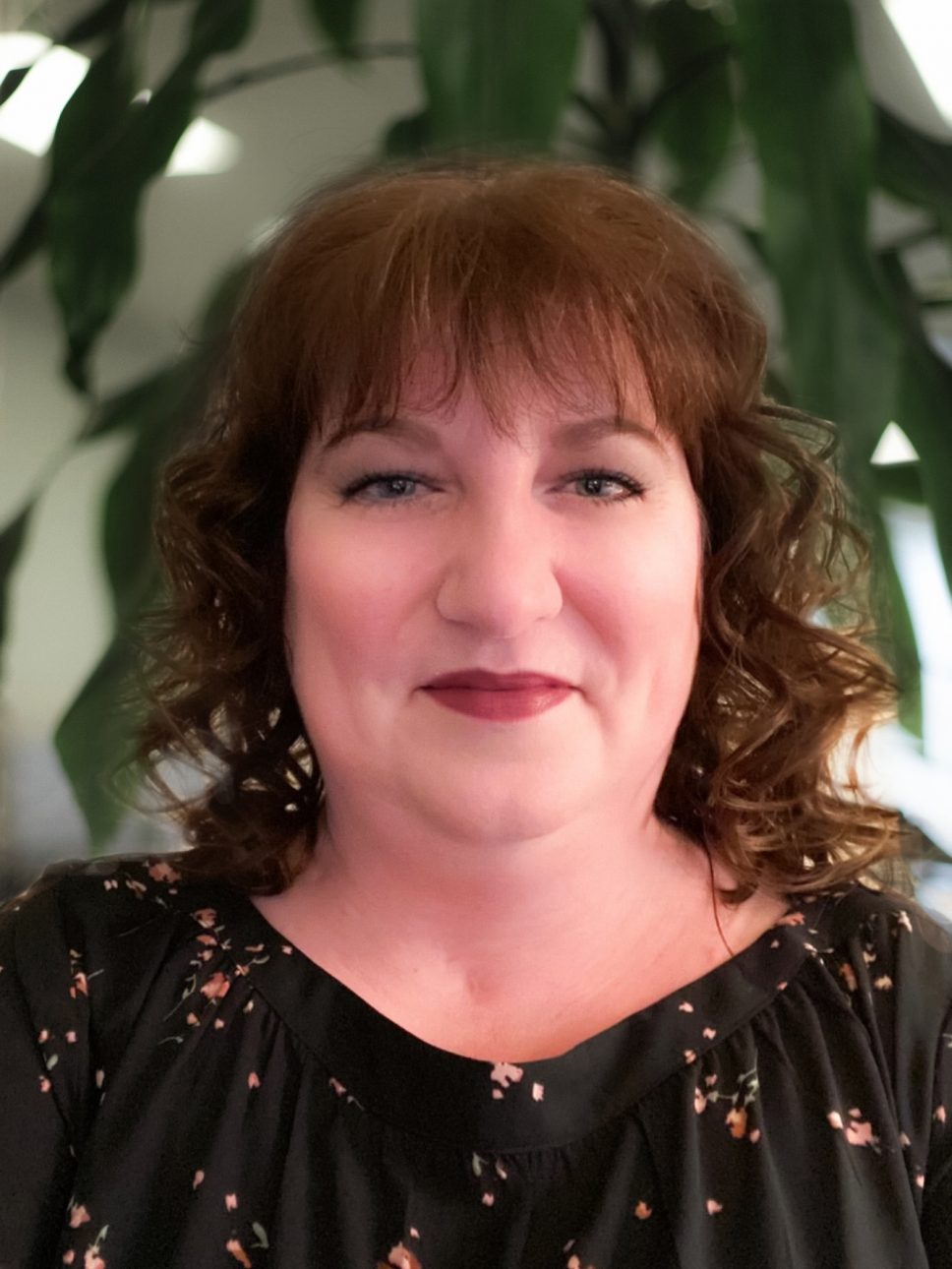 Pamela Fuselli is the President & CEO at Parachute. Pamela received her BSC in Psychology from the University of Toronto, BHA from Ryerson University and MSc in Creativity and Change Leadership from the State University of New York College at Buffalo. Pamela was the Executive Director at Safe Kids Canada and was one of the four leaders who led a process of national consultation and visioning, resulting in the formation of Parachute, Canada's national charity dedicated to injury prevention. What drives Pamela is the heartbreaking knowledge most serious injuries and deaths are preventable. She leads Parachute's mission to turn evidence of what works into action, building strong relationships with stakeholders across Canada to achieve this mission.
Over 20 years in the health care/injury prevention sector, Pamela's work has focused on influencing public policy and public perceptions and knowledge with effective interventions. Pamela sits on national committees and working groups such as the Canadian Paediatric Society's Injury Prevention Committee, the Trauma Association of Canada's Injury Prevention Committee, a number of Canadian Standards Association's Technical Committees and Sport Canada's Federal-Provincial/Territorial Work Group on Concussions in Sport. Pamela is involved with numerous research projects, with roles ranging from co-principal investigator to knowledge translation advisor. Pamela is an invited keynote and plenary speaker and presenter at conferences and workshops, has testified as an expert at federal and provincial inquiries and is a media spokesperson on a wide range of injury prevention topics, public policy issues and knowledge mobilization.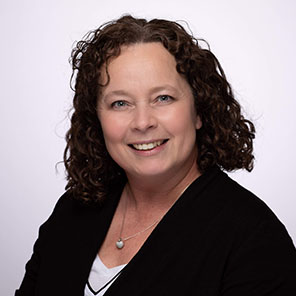 Dr Isabelle Gagnon is a clinical scientist in the Trauma Center of the Montreal Children's Hospital, Associate Director (Research) in the Division of Pediatric Emergency Medicine and Associate Professor in the School of Physical and Occupational Therapy of McGill University. Her research interests focus on the consequences and on the management of mild traumatic brain injuries or concussions in the pediatric population. More specifically, she has investigated sensorimotor outcomes in children and adolescents and how these can impact return to physical activities and self-confidence after traumatic injuries. Her work has also examined intervention programs and service organizations for children and adolescents after a traumatic injury.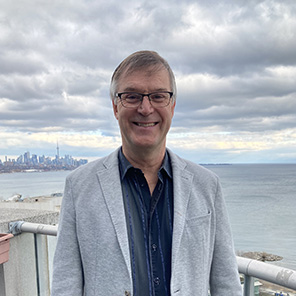 Dr. Jamie Hutchison is a Pediatric Critical Care Physician, Professor and Senior Scientist at SickKids and the University of Toronto. He co-chairs, with Dr. Alexis Turgeon, the Canadian Traumatic Brain Injury Research Consortium, funded by a CIHR team grant, and is a member of the Executive Committee of the Canadian Concussion Network. He is currently studying blood protein biomarkers for prognosis and response to neuroprotective therapies for brain injury. He currently leads the 'Canadian biobank and database for TBI' and 'inhaled Nitric Oxide for Cardiac Arrest in Pediatrics and Adults' prospective multi-centre studies, funded by Brain Canada and partners and the Heart and Stroke Foundation.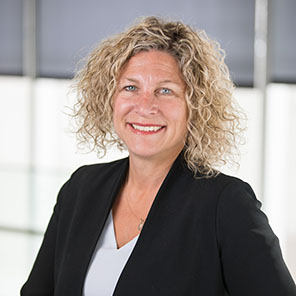 Kathryn Schneider is an Associate Professor and Clinician Scientist (Physiotherapist) at the Sport Injury Prevention Research Centre, Faculty of Kinesiology at the University of Calgary. Her research focuses on the prevention, detection and treatment of sport-related concussion. Her work has identified a large treatment effect using multimodal physiotherapy and vestibular rehabilitation. She is the co-lead of the 6th International Consensus Conference on Concussion in Sport. She is a Clinical Specialist in Musculoskeletal Physiotherapy, a Fellow of the Canadian Academy of Manipulative Physiotherapists and has expertise and certification in vestibular rehabilitation. She was recognized by Avenue Magazine as "Top 40 Under 40" in 2012 and was the recipient of the Vestibular Disorders Association (VEDA) Champion of Vestibular Medicine Award in 2015. Invited speaking highlights include the 4th, 5th and 6th International Consensus Conferences on Concussion in Sport, International Olympic Committee (IOC) medical meetings at the Sochi, Rio and PyeongChang Olympic games, and many additional International and National sport meetings. Her clinical practice focuses on the treatment of recreational to elite/professional athletes with ongoing symptoms following sport-related concussion.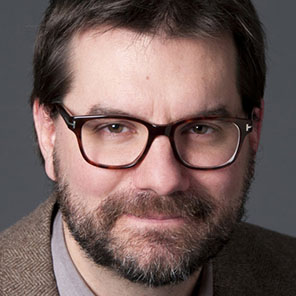 Alexis Turgeon graduated from Université Laval medical school and, following residency training in Anesthesiology, completed a master's degree in Clinical Epidemiology. He trained in Critical Care Medicine at the University of Ottawa along with a research fellowship at the Clinical Epidemiology Unit, Ottawa Hospital Research Institute. Alexis is Professor and Director of Research in the Department of Anesthesiology and Critical Care Medicine, Université Laval, and a scientist and Deputy Director of the Population Health and Optimal Health Practices Unit of the CHU de Québec-Université Laval Research Center. He practices Critical Care Medicine and Anesthesiology at the CHU de Québec-Université Laval (Hôpital de l'Enfant-Jésus).
Alexis leads a research program on the determination of prognosis (TBI-Prognosis Study) and the comprehension of level of care decisions in traumatic brain injury (TBI) (TBI-QualE Study). He has developed a program of research on brain oxygenation and blood transfusion in TBI. He leads the HEMOTION Trial, an international multicenter trial aiming to determine the optimal red blood cell transfusion strategy for moderate to severe TBI, as well as the NeurO2 Study on brain oxygenation measurement. These programs are funded by the Canadian Institutes of Health Research (CIHR), Alexis leads the Patient-Oriented Practice-Based Research Unit for Optimal Practices in Critical Care Neurology and Trauma funded by the Canada Foundation for Innovation.
Alexis is Co-Chair of the Canadian Traumatic brain injury Research Consortium (CTRC) and Scientific Director of Cochrane Canada Francophone. He is the Canada Research Chair in Critical Care Neurology and Trauma.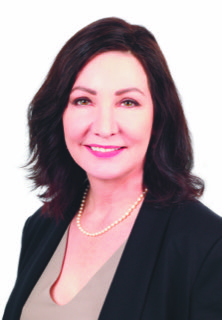 Dr. Cheryl Wellington is Professor and Vice Chair of Research in the Department of Pathology and Laboratory Medicine, Djavad Mowafaghian Centre for Brain Health at the University of British Columbia. She is also Principal Investigator at the International Collaboration on Repair Discoveries at Vancouver General Hospital and Associate Member of the UBC School of Biomedical Engineering. Dr. Wellington's research interests are multidisciplinary and best described as translational research closely aligned with clinically-driven questions. Her laboratory is the leading Canadian site for research on neurological blood biomarkers, supporting over 24 projects spanning a wide variety of neurological indications over the lifespan with an emphasis on neurotrauma and neurodegeneration. Her work on Alzheimer's Disease (AD) focuses mainly on the role of lipoproteins, namely apolipoprotein E (apoE) and apoA-I, on vascular contributions to dementia. Dr. Wellington's laboratory uses a combination of animal models and in vitro platforms, including 3D tissue engineered models. Along with Dr. Peter Cripton, a Mechanical Engineer, Dr. Wellington developed the CHIMERA (Closed Head Model of Engineered Rotational Acceleration) animal model of TBI that is currently operational for mice, rats and ferrets and considered a leading model of concussion. Dr. Wellington has also examined the relationship between blood biomarkers of neurology and inflammation in COVID-19. Dr. Wellington holds multiple leadership positions in both the dementia and neurotrauma communities, including the Cure Alzheimer Fund ApoE Consortium, the Canadian Traumatic Brain Injury Research Consortium, the Canadian Concussion Network, the International Initiative on Traumatic Brain Injury Research Consortium, and the Canadian Consortium for Neurodegeneration in Aging.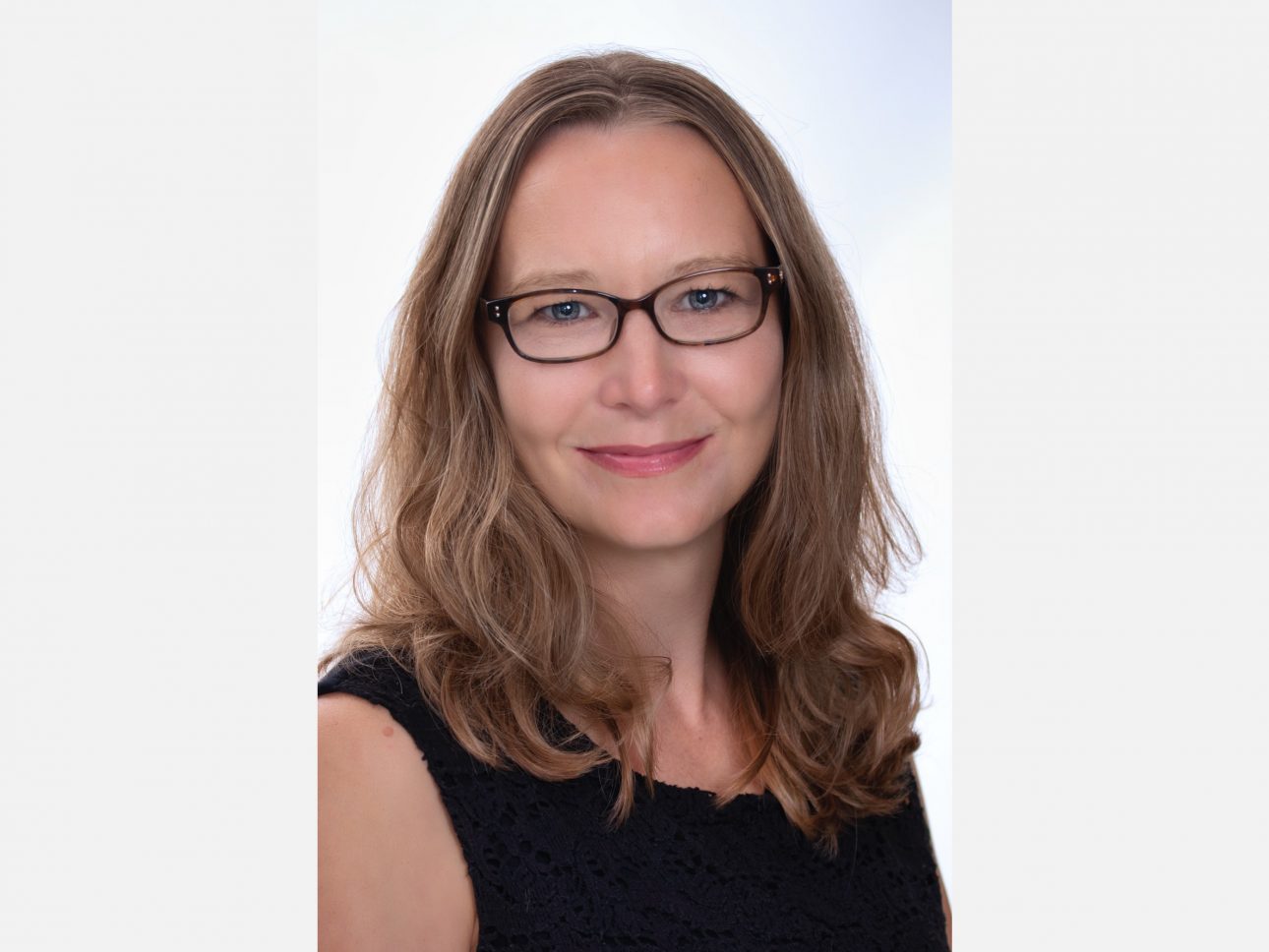 Dr. Anne Wheeler received her PhD in neuroscience from the University of Toronto followed by a postdoctoral fellowship in neuroimaging from the Centre for Addiction and Mental Health. She joined the Hospital for Sick Children in 2015 as the Catalyst Scholar in TBI. Her lab examines mechanisms of impairment and recovery following brain injury. Her research program incorporates multiscale neuroimaging approaches with cognitive, behavioral, and genetic data across species.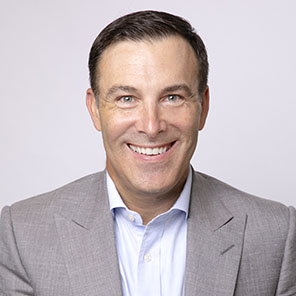 Dr. Zemek is a Pediatric Emergency physician, a full Professor and Tier-1 Clinical Research Chair in Pediatric Concussion at the University of Ottawa, and a Senior Scientist at the Children's Hospital of Eastern Ontario (CHEO) Research Institute. He holds national and international leadership positions: Chair of the Pediatric Emergency Research Canada (PERC) network, Executive committee of the Canadian Concussion Network (CCN), lead for Living Guideline for Pediatric Concussion Care and a member of numerous international committees for concussion. His program of research has advanced the care of pediatric concussion through the derivation and validation of a clinical prediction score for prolonged recovery (5P study) and provided key evidence for the paradigm shift in the acute post-injury management which now recommends the assimilation of early physical activity and early return to school to promote recovery. He has led large multicentre teams across the spectrum of clinical research methodologies (e.g., multicentre randomized controlled trials, comparative effectiveness research, observational cohort studies, systematic reviews, administrative health data studies, health record studies and qualitative studies).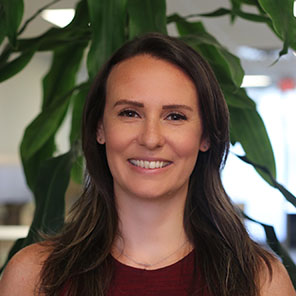 Stephanie Cowle has spent close to 15 years working in the area of injury and trauma prevention. Stephanie is the Director of Knowledge Translation at Parachute, leading the analysis and synthesis of research to develop the organization's evidence-based solutions that educate and advocate. Since 2016, Stephanie has led Parachute's national initiatives to improve concussion prevention, recognition and management across Canada, including the publication of the first-ever Canadian Guideline on Concussion in Sport. Stephanie has worked with 50 national sport bodies as well as government, health, and education stakeholders at national and provincial levels on concussion education, policy and protocols. Stephanie holds an Honours Bachelor's degree in Sociocultural Anthropology from Wilfrid Laurier University and Knowledge Translation Professional Certificate from the University of Toronto.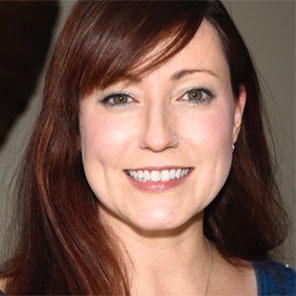 Dr. Langevin received her PhD in Neuroscience from the University of Calgary, and draws upon extensive clinical research and innovation experience, from neurodevelopmental genetics to adult acquired neural injury. As Research Program Manager at the University of Calgary, Dr. Langevin has collaborated with health-care organizations, families and stakeholders to oversee the implementation strategic research programs both locally and across provincial and national partnerships, establish regulatory protocols and training, develop and maintain diverse stakeholder relationships, and support a dedicated, patient-oriented research team. Her current focus translates this unique perspective to enhancing translation across research and clinical domains, with a view toward advancing national research and health capacity and applying new knowledge toward health care policy development, resource allocation, and translating emerging best-practice evidence to the changing landscape surrounding concussion care delivery.
Advisory Council

The Advisory Council will provide guidance to the Executive Committee and include people with lived experience, researchers, and government representatives.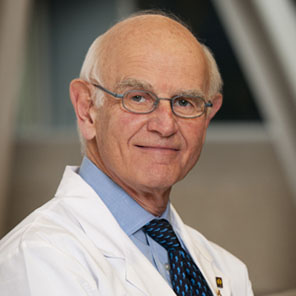 Dr. Charles Tator trained in Neurosurgery and Neuropathology and was Chair of Neurosurgery, at the University of Toronto. He headed Neurosurgery at the Toronto Western Hospital, and was a founder of ThinkFirst, Canada, a national brain and spinal cord injury prevention foundation, and Parachute Canada, a national injury prevention agency. He held two research chairs at the University of Toronto, and is an Officer of the Order of Canada, and an inductee of the Canadian Medical Hall of Fame and the Canadian Sports Hall of Fame. Currently, he is a Scientist in the Krembil Brain Institute and Director of the Canadian Concussion Centre at Toronto Western Hospital. He has received awards from the Canadian Paraplegic Association, Canadian Brain Injury Coalition, USA Hockey, Hockey Canada and the American Spinal Injuries Association. His book on Catastrophic Injuries in Sports and Recreation was published by the University of Toronto Press in 2008, and his Practice Primer on Concussions appeared in the Canadian Medical Association Journal in 2013. He is the author of 423 publications in peer review journals. He is a member of the Editorial Board of the Journal of Neurotrauma and the Neuroscientist.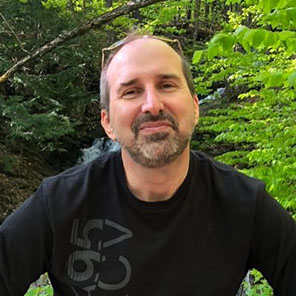 A Quebec City native, and a proud dad of two young adults, Jocelyn is a graduate of Laval University where he got a Ph.D. in Sport History, a M.Sc. in Sport Ethics, and a B.Sc. in Physical Education. He also did postdoctoral studies in Sport Psychology at Ottawa University on ethical and unethical behaviour in sports. After coaching in various sports, and working several years in the area of anti-doping education and research, he joined the federal government in 2009 working at Sport Canada within the Department of Canadian Heritage. He is now Manager of the International, Safety and Integrity Unit that includes the issues of anti-doping, abuse and harassment, and concussions in sport. Jocelyn has been the co-chair of the Federal-provincial/territorial working group on concussions in sport since its creation in 2015. He has recently been named the first chair of the International Partnerships Against Corruption in Sport (IPACS) and co-chair of the Federal-provincial/territorial working group on Ethics, Safety and Integrity in sport. He is a member of international and national sport committees and a guest speaker at several international conferences. Jocelyn also teaches at different universities and has written several publications on sport ethics and sport history.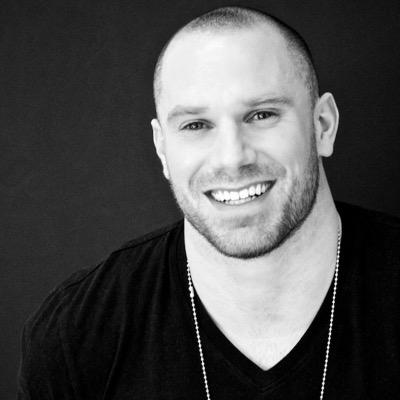 Mr. Boulay is a former Canadian football safety. He most recently played for the Toronto Argonauts of the Canadian Football League, with whom he won the 100th Grey Cup championship. He previously played for the Montreal Alouettes from 2006 to 2011 where he won two more Grey Cup championships. He was drafted 16th overall by the Alouettes in the 2006 CFL Draft. Mr. Boulay played college football for the New Hampshire Wildcats, and signed with the New York Jets of the National Football League in 2008. He has since gone on to host children's programmes and documentaries, including providing game analysis on TVA Sports, and providing expert consulting on football-related movies. He currently is a radio host, tv host, entrepreneur to two new businesses that started in 2020 and a father to three.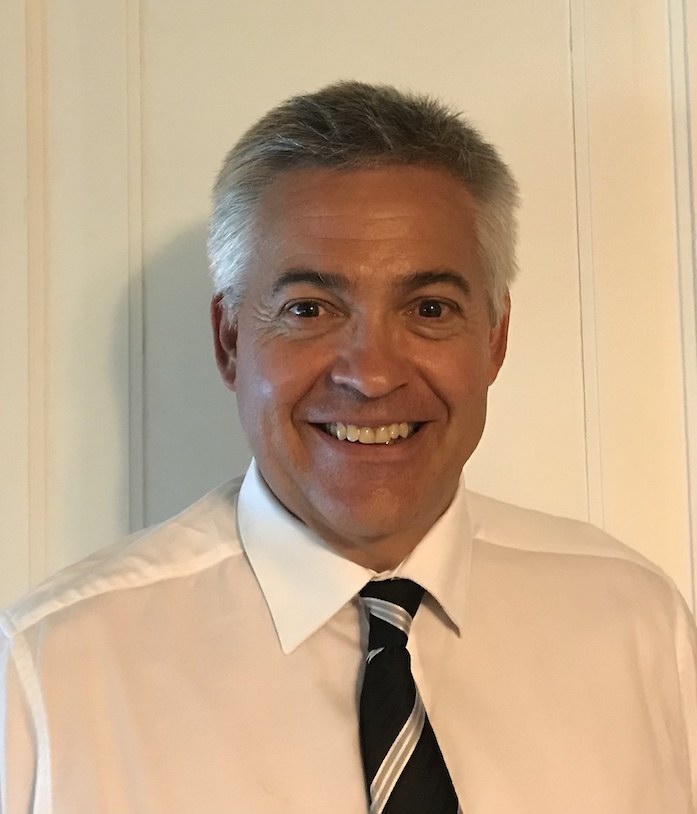 A Niagara Falls native, and proud dad of two young adults Alana and Alex. Mr. Bright is a graduate of Queens' University BA, BPHE, BEd. He also holds a MEd degree. Mr. Bright is a recently retired Education Officer for the province of Ontario. As an Education Officer working with the Ministry of Education in Toronto (Healthy Schools Unit) he held the Concussion portfolio for two years and had the opportunity to work closely with school boards across Ontario and Dr. Charles Tator. Before becoming an Education, Mr. Bright spent 28 years as an educator; twenty of those years as an elementary school principal with the District School Board of Niagara. He holds a Level 2 coaching certification and has coached both at the house league and travel level for many years. Mr. Bright's daughter Alana, a Travel and Secondary School athlete, suffered a number of concussions which cut her athletic career short and impacted her day-to-day living. Mr. Bright is passionate about educating the public about concussion awareness.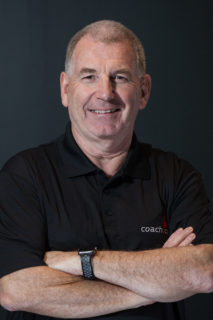 Mr. Carson joined Hockey Canada in 2002 first serving as Director, Development Programs supervising national programming for players, coaches, officials, and safety personnel before moving into the role of Vice President of Membership Development in 2010. In September 2020, he retired from his full-time position at Hockey Canada after 18 years with the organization. Mr. Carson served two terms as a National Sport Organization (NSO) representative with the Coaching Association of Canada Board of Directors. In 2016, Mr. Carson was appointed to the role of Chairman of the Board. He also served as co-chair of the Development and Coaching Committees with the International Ice Hockey Federation. Mr. Carson served as the primary liaison for research partnerships in support of ongoing research initiatives investigating safety and sport injuries. This included investigations into body checking and concussions in ice hockey. In 2013, he presented on the research outcomes from multiple SIPRC studies to support Hockey Canada's decision-making process with evidence that led to policy change in the age body checking was permitted in youth hockey. Graduating from the University of British Columbia in 1979, Mr. Carson began his teaching career in Physical Education and Special Education in Prince George, B.C. After completing a graduate diploma in Special Education, he moved to Vancouver to take a position as an Adaptive Physical Education specialist working with special needs children. Mr. Carson then moved on to the BC Ministry of Education from 1988 to 2001 as a special education program consultant. He resides in Calgary with his wife Jan.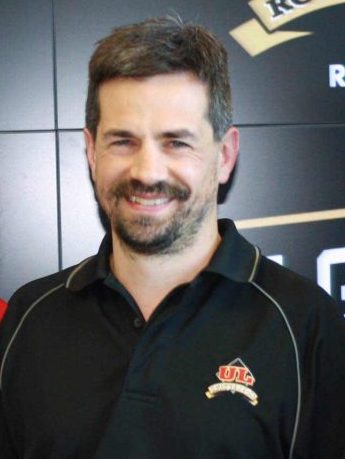 Dominique Duquette lives in Quebec City and works as a Physics Teacher at the CEGEP level. Mr. Duquette is a former coach who was involved in contact sports for over 20 years, coaching both male and female student-athletes of all ages. Dominique most recently served as head coach for Laval University women's rugby team. As a coach, he had to make key decisions to try and protect players from concussions as much as possible. As a former athlete and sports enthusiast, Dominique also had to deal with his own brain injuries and has experienced the sometimes long and winding path to recovery. His academic training includes University degrees in Physics, Mechanical Engineering and Education Sciences.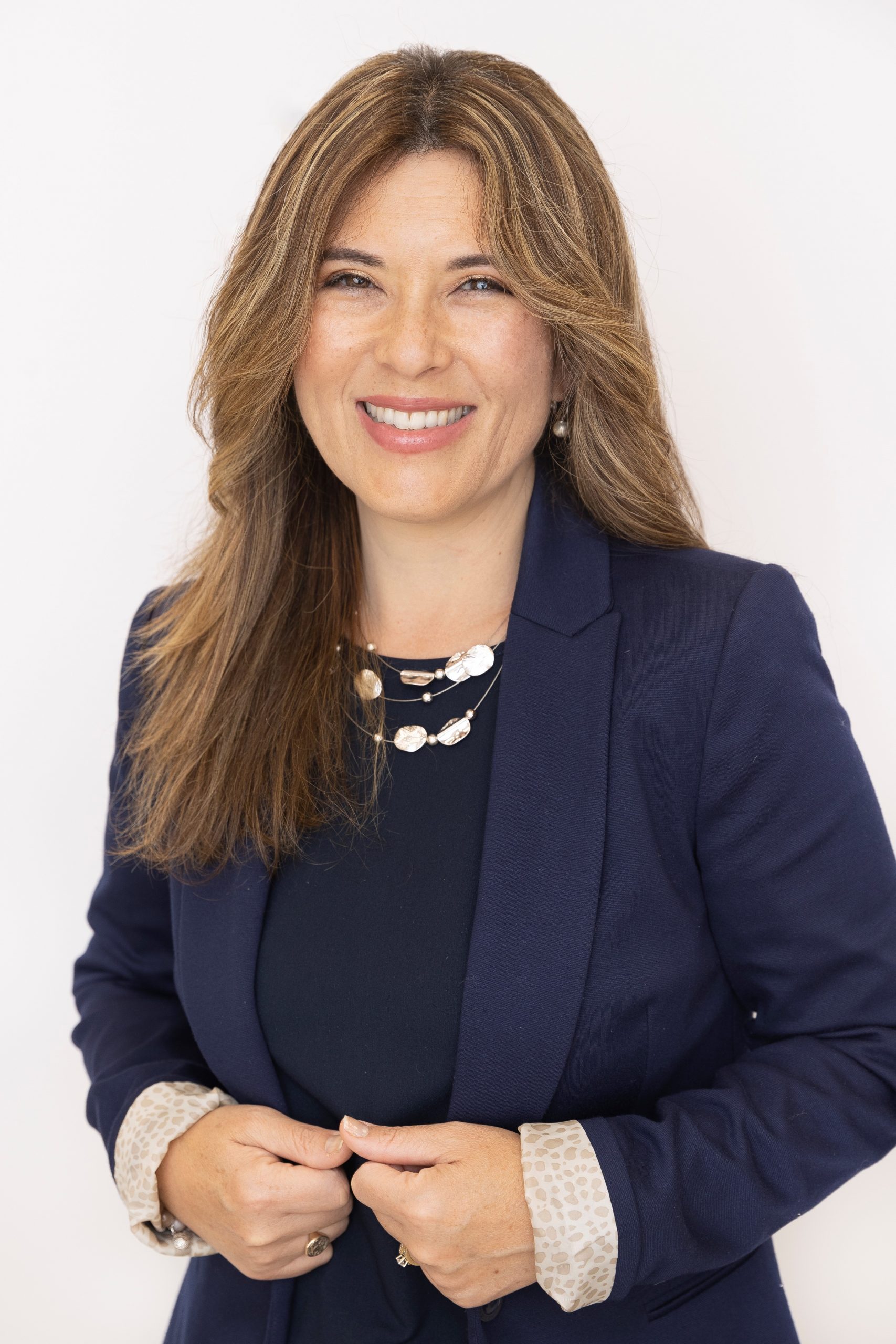 Ms. Silvana Farrace-Perry is a public health nurse from York Community and Health Services. She has instructed courses on water safety, injury prevention, first-aid and concussion education, and works in the areas of public health education, health promotion, stakeholder engagement and knowledge transfer and exchange. Ms. Farrace- Perry has consulted on pediatric injury prevention publications and workshops and has presented at municipal sport congress events on topics including concussion awareness, field recognition, the role of coaches, treatment and return to play guidelines and policies. Ms. Farrace-Perry brings a unique perspective linking the role of public health in concussion prevention, management and policy support.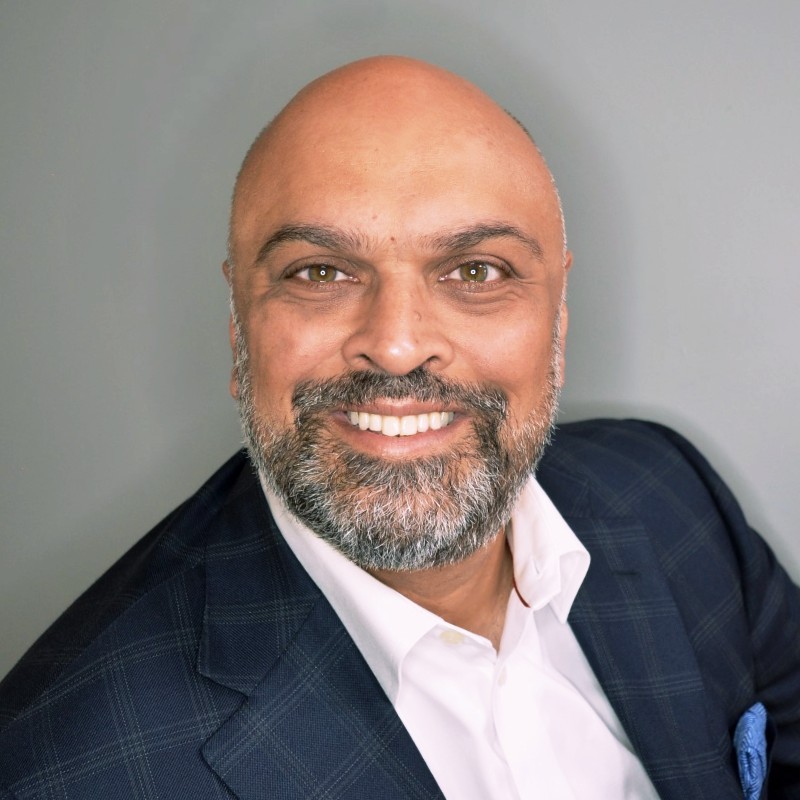 Feisal Keshavjee is an accomplished health care leader who has worked in all facets of the healthcare system – policy, public, private, corporate, and early stage. He has worked in the health care system in Calgary where he was very involved in the restructuring and regionalization efforts throughout the nineties. He was also a Principal for Ernst & Young in the Asia Pacific region carrying out numerous post-merger integration efforts in New Zealand, Australia and Malaysia. Mr. Keshavjee has held the position of Director of Business Development for the University of Calgary, Faculty of Medicine, General Manager for GE Healthcare, CEO of a large radiology practice in Calgary, and CEO of a health technology startup which he exited in 2018. For the past few years, Mr. Keshavjee has been involved in the health technology sector in Alberta and is a sessional instructor at the University of Calgary on New Venture Finance. Currently, he operates a boutique consulting practice in the healthcare space and has been involved in a number of engagements involving strategic planning, business growth, due diligence, negotiation, project planning, and operational excellence. Mr. Keshavjee has just finished a term as Chair of the Canadian College of Health Leaders (CCHL), the professional association for Canada's 4,000+ health leaders and industry executives. He holds a Bachelor of Commerce from the University of Calgary, a Master of Health Administration from the University of Ottawa, a CPA designation and a Certified Health Executive designation from the CCHL.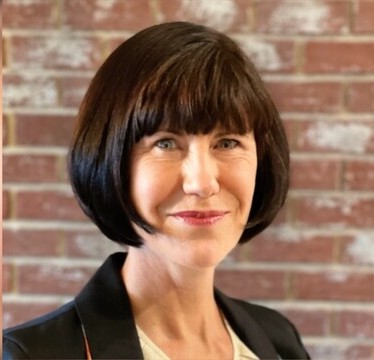 Karen Mason is co-founder and director of community practice for SOAR (Supporting Survivors of Abuse and Brain Injury), and former Executive Director of Kelowna Women's Shelter. SOAR is a collaborative, community-based research initiative between University of British Columbia and Kelowna Women's Shelter that explores the intersection of brain injury and intimate partner violence and works to create training and education for those who work with women, as well as education and better supports for survivors themselves. A seasoned non-profit leader and advocate, Ms. Mason is also Executive Director for Third Space Life Charity which focuses on mental health supports and practicum training for young adults.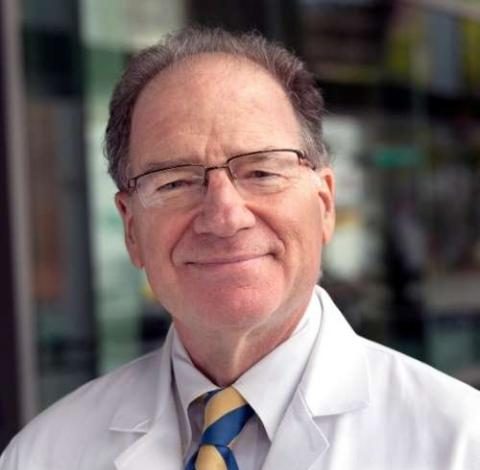 Dr. Rivara is the holder of the Seattle Children's Guild Association Endowed Chair in Pediatrics, Vice Chair and Professor of Pediatrics and Adjunct Professor of Epidemiology at the University of Washington. Dr. Rivara earned a Bachelor's degree at the College of the Holy Cross in Worcester, MA and received his MD from the University of Pennsylvania and an MPH from the University of Washington. He completed residencies at the Children's Hospital Medical Center in Boston and the University of Washington and was a Robert Wood Johnson Clinical Scholar at the University of Washington. He is editor-in-chief of JAMA Network Open. He has received numerous honors including the Charles C. Shepard Science Award from the Centers for Disease Control and Prevention, the American Public Health Association, Injury Control and Emergency Health Services Section Distinguished Career Award, and the American Academy of Pediatrics, Section on Injury and Poison Prevention, Physician Achievement Award, the UW School of Public Health Distinguished Alumni Award, and the UW Medicine Minority faculty Mentoring Award. Dr. Rivara was elected to the Institute of Medicine (now National Academy of Medicine) in 2005. He has conducted firearms related research since 1987 and currently directs the Firearm Injury and Policy Research Program at the University of Washington.
Emily Squirrell is Vice President, Head of Strategy at Gene Worldwide. As an Advisory Council member Emily brings 15 years of experience in brand communications and creative strategy for Canadian and international organizations. Her brand work has won gold at the Effie's North America for most effective campaign and her past clients include P&G, Visa, Medavie, Sick Kids Hospital and TELUS Health. Emily's work focuses on all domains of health and wellbeing. She has an academic background in psychology and applied behavioural science with additional training in mental health first-aid, mindfulness-based stress reduction (MBSR), and community facilitated care methods with women's groups, caregivers and PSW training programs. Emily's current passion project is designing purpose-driven brand strategy for organizations seeking deeper connection with their teams in order to achieve cultural change.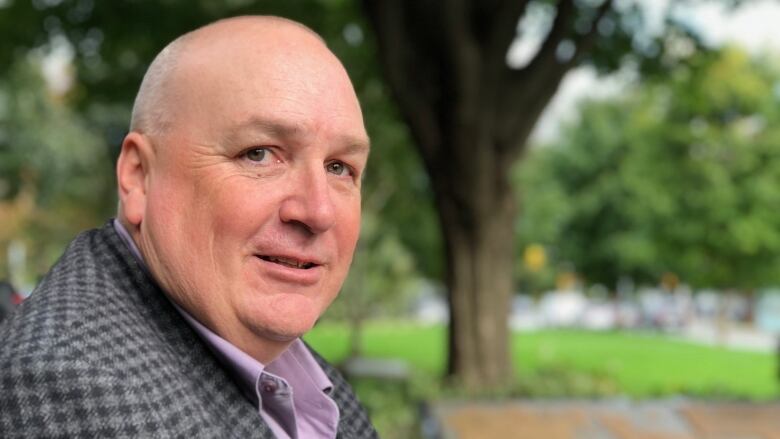 Mr. Stringer is a founder of the Rowan's Legacy Foundation, an advocate for research in sport-related concussion, and a member of the national external advisory board for SHRed Concussions, a research program on concussion in high school sport in Canada directed by Dr. Emery. Rowan Stringer, Gordon's 17-year-old daughter, died in May 2013 after suffering three concussions in less than a week while playing high school rugby9 . The jury for the coroner's inquest into her death made 49 recommendations to prevent similar deaths in the future and to ensure greater awareness and better treatment for concussion related injuries in Ontario. Nepean-Carleton Progressive Conservative MPP Lisa MacLeod introduced the Rowan's Law Advisory Committee Act in the Ontario legislature on November 25, 2015. Rowan's family subsequently launched a petition in support of the Rowan's Law legislation at an Ottawa rugby field along with athletes, coaches, medical professionals and politicians. Rowan's Law, the first Canadian concussion legislation, was introduced to the Ontario legislature in December 2017 and became law in March 2018.
National Research Agenda
The CCN-RCC aims to catalyze and support research, networking, training, and knowledge translation activities across Canada while engaging the broader research and stakeholder communities nationally and internationally. Our plan is to address research gaps identified in national and international consensus documents on concussion, in alignment with preeminent health research agencies (e.g., CIHR, NIH, CDC, WHO), by creating synergies that bridge multiple disciplines and organizations.
Objectives
Develop a national research agenda that reflects identified knowledge gaps, as well as the unique strengths of Canadian research and knowledge translation in concussion.
Foster and support patient engagement and representation of the patient perspective.
Build on our track record of international collaborations to position Canada as a leader and shaper of future explorations of concussions across health, sport, industry, and advocacy.
---
Priority Setting Partnership
Established in 2020, the James Lind Alliance Canadian Concussion Priority Setting Partnership (PSP) brings together patients, caregivers, and clinicians to identify the top ten unanswered questions in concussion. People across Canada with either lived experience with concussion or clinical experience with concussion will be invited to share their thoughts and ideas, to help shape the future of concussion research.
Committees
The CCN-RCC has four active committees, with membership from across Canada.
Integrated Knowledge Translation and Stakeholders
Pamela Fuselli, Co-Chair
Kathryn Schneider, Co-Chair
Jeffrey Caron
Valerie Caron
Lisa Fischer
Pierre Frémont
James Kissick
Ash Kolstad
Kerry MacDonald
Michelle McDonald
Thalia Otamendi
Christine Provvidenza
Nick Reed
Jason Tabor
Research Methods and Platforms
Noah Silverberg, Chair
Julia Davies
Paul Eliason
Michael Robinson
Shannon Scratch
Jonathan Smirl
Carmela Tartaglia
Anne Wheeler
Karl Zabjek
Roger Zemek
Technology Transfer and Commercialization
Peter Cripton, Co-Chair
Doug Fraser, Co-Chair
Cheryl Wellington, Co-Chair
Christian Clermont
Adrienne Crampton
Chris Dennison
Jamie Hutchinson
Michael Kallos
Dean Kolbinson
Cidnee Luu
Sean Maw
Will Panenka
Training and Career Development
Carolyn Emery, Co-Chair
Isabelle Gagnon, Co-Chair
Joel Burma
Miriam Beauchamp
Michael Hutchinson
Catherine Lebel
Sarah Richmond
Kelly Russell
Noah Silverberg
Elizabeth Teel
Sarah Topps
Prashanth Velayudhan